Herdsires
*B Lucky*Star's RJ Kansas
**DNA** - **Casein A/A**

Dam of Kansas - Lucky*Star's RD Happy Hour VG89
Photo courtesy of Lucky*Star Farm
Pedigree:

++*B GCH Kastdemur's Watch Yourself EX91
*B Rockin-CB KWY Jiangxi VG88
SGCH Rockin-CB RZ Haiku 8*M EX91
*B Lucky*Star's RJ Kansas
*B SG Rockin-CB RCC Draco VG87
Lucky*Star's RD Happy Hour 5*M EX90
SG Lucky*Star's RA Cheers 4*M EX91
Linear Appraisal:

Rockin-CB JA Legends of China
04/21/19 - black
**DNA & Parentage Verified** - **Casein A/A**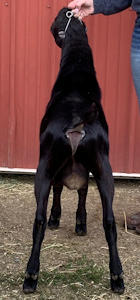 Pedigree:

*B Kastdemur's Route 66
*B Jen-Mae-Ka Kids Anticipation
GCH Jen-Mae-Ka Kids FRankie 1*M VG89
Rockin-CB JA Legends of China
+*B SG Rockin-CB RY Zoren VG89
SGCH Rockin-CB RZ Ceylon
SGCH Rockin-CB RZA Assam 7*M EX91
When I saw Anticipation's dam, Frankie, at the 2017 ADGA National Show, I fell in love with her style and elegance, and then when she freshened with a beautiful mammary, I knew I wanted to get something related to her. When Jennifer contacted me in the fall of 2018 and asked if I would be interested in some Anticipation semen, I jumped at the opportunity. He is all black.

*B Kastdemur's Modern Man
03/02/20 - Belted black and tan
**DNA & Parentage Verified**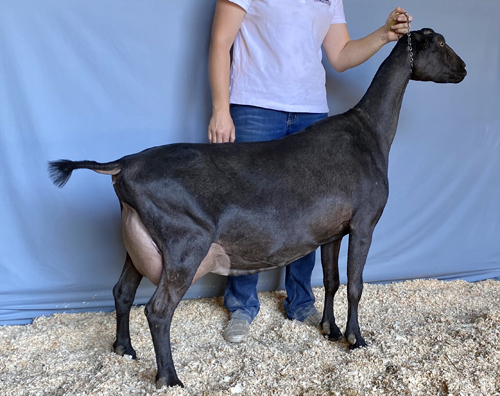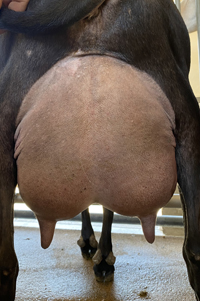 Dam: SGCH Kastdemur's Vintage 5*M - 2019 National RGCH
Photo courtesy of Kastdemur's Dairy Goats
Pedigree:

++*B SG Kastdemur's Rhone
+*B SG Rockin-CB KR Hoku
SGCH Rockin-CB RZ Ceylon 8*M 92 EEEE
*B Kastdemur's Modern Man
++*B SGCH Kastdemur's SA Stingray 90 VEE
SGCH Kastdemur's Vintage 5*M 93 EEEE
GCH Kastdemur's Ventura 4*M

Autumn-Acres AAT Magnum
03/07/20 - Black and tan w/wattles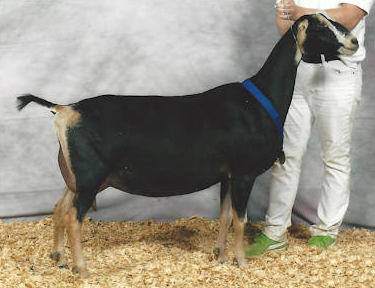 Mat. granddam: CH Autumn-Acres Nexus's Nadia - 2016 Nat'l RGCH
Photo courtesy of Autumn-Acres Dairy Goats
Pedigree:

++*B SGCH Kastdemur's SA Stingray 90 VEE
Autumn-Acres Pull the Trigger
CH Autumn-Acres Strip Tease 88 VVVV
Autumn-Acres AAAT Magnum
Autumn-Acres Ace of Spades
Autumn-Acres Nadia's Nora
CH Autumn-Acres Nexus's Nadia

Reference Sires
Rockin-CB Kauai's Am. Jigalo
01/30/17
**DNA**
Pedigree:

+*B SGCH Kastdemur's SA Stingray EX90
+*B SG Kastdemur's Kauai
GCH Kastdemur's Survivor Tocantin 4*M EX92
Rockin-CB Kauai's Am. Jigalo
++*B SGCH Lucky*Star's AV Xavier EX93
SG Rockin-CB LX Flirt 4*M EX91
SG Lucky*Star's TA Brazen VG89

Page last updated on 12/06/2020